Published 24 Jun 2023
SuperExpo2023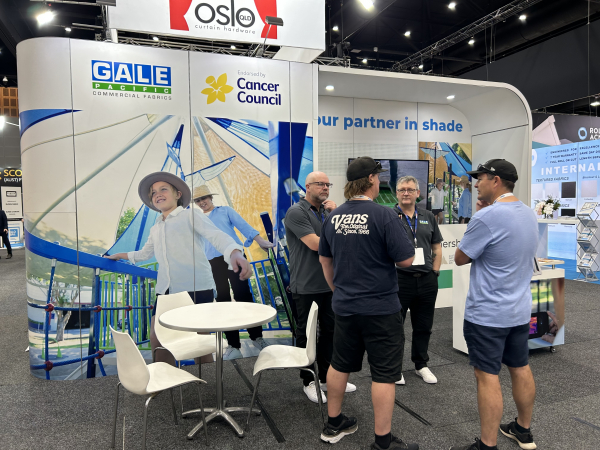 SuperExpo2023 is Australia's largest tradeshow for specialist fabrics and textiles.
Our Commercial team had just wrapped up their attendance, having used the event to re-connect with customers and suppliers across the industry, and showcase developments in our architectural shade range.
A key focus for the team was demonstrating recent initiatives to drive demand for structured shade in key public sector markets.
As the only shade fabric endorsed by Cancer Council, GALE Pacific shade products are ideal for schools, councils, and other organisations because they comply with all relevant standards, and provide the perfect blend of sun protection and durability.
GALE Pacific is investing in R&D and building partnerships through the public sector, to support awareness for the need for shade in these crucial markets.