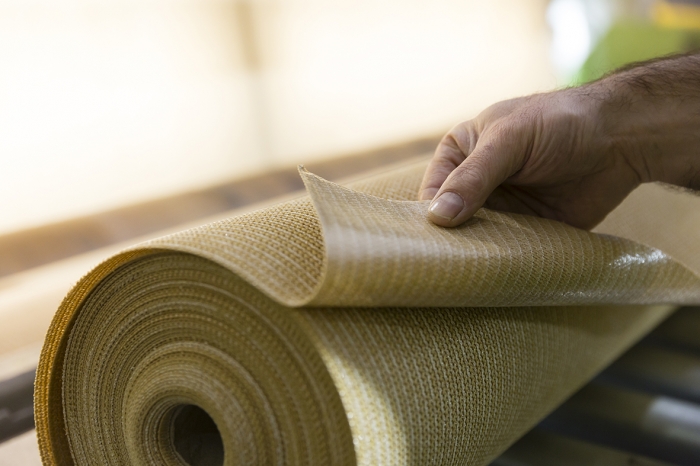 GALE Pacific Limited (GALE) is a trusted leading global marketer and manufacturer of branded screening and shading products for domestic, commercial and industrial applications.
GALE Pacific invented high density polyethylene (HDPE) shade fabrics in the 1970s and is today a leading global manufacturer of advanced polymer fabrics including knitted HDPE outdoor fabrics, coated HDPE and PP (Polypropylene) waterproof fabrics and PP coated mesh fabrics.
The Company's outdoor retail products are currently marketed worldwide under the 'Coolaroo' brand. Major retail product lines include items such as shade fabrics, exterior window furnishings, gazebos, shade sails, screening, garden covers and shade umbrellas.
GALE products are sold to a range of consumer and industrial markets including the retail and home furnishing, architectural, construction, and agribusiness markets. The products are designed to:
Protect people and outdoor living environments from the harmful effects of UV rays, hail and other adverse weather conditions
Improve the efficiency and competitiveness of agribusiness through increased crop protection and improved water conservation
Enhance architectural designs and construction applications
GALE currently sells its products in Australasia, the Americas, Japan, Europe, the Middle East, and a number of other export markets. The company's knitted and woven products are principally produced from its modern manufacturing facilities in Ningbo, China. The specialty coated range is designed and created in Melbourne, Australia. The company also produces custom awnings in one of its facilities in the United States. Additionally, GALE Pacific produces a broad range of advanced polymer fabrics for commercial and industrial applications. These products are used for:
Building design; to shade car parks, sporting facilities, and school recreation areas
Construction purposes; such as barrier fencing
Agriculture and horticulture; to reduce UV damage and water loss, and to provide protection from birds, hail and insects
Water conservation and aquaculture; such as dam and channel liners, tank liners, and pool covers, to prevent water seepage and / or evaporation
GALE employs over 600 people around the globe with established offices in Australia, China, the United States and UAE. We are recognised as a world leader in the research, development and manufacture of advanced polymer fabrics.