Published 19 Sep 2023
GALE Pacific Announces Partnership with the Australian Institute of Landscape Architects
GALE Pacific is pleased to announce a new national corporate partnership with the Australian Institute of Landscape Architects (AILA).
AILA is the peak body for landscape architecture in Australia, representing members and working across local and state government.
AILA, GALE Pacific and local councils share a common goal… making open spaces safer. Playgrounds, parks and other outdoor areas without suitable shade can expose the community to UV radiation, and extreme surface temperatures in the summer months.
By working together and increasing specification of structured shade in open space design, this new partnership can offer the co-benefit of providing protection from the sun, while also facilitating outdoor play and community wellbeing.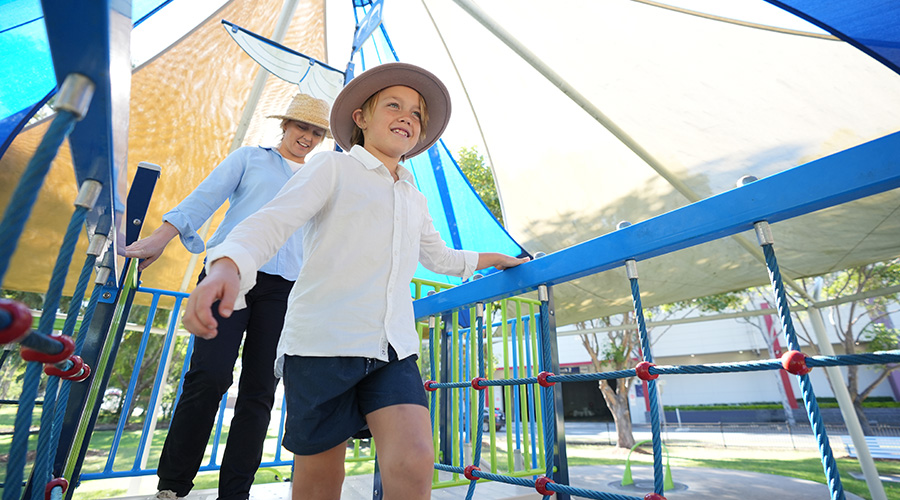 "On behalf of the AILA board and members, I am pleased to welcome GALE Pacific on board as an AILA National Corporate Partner. GALE Pacific shade fabrics are exclusively endorsed by Cancer Council, and our partnership gives our members access to best practice sun protection knowledge and products. We look forward to working together to help create safe, vibrant and inclusive open spaces for our communities."
Ben Stockwin, AILA CEO
We look forward to working with AILA, and integrating structured shade with natural elements through the built environment.
For more information visit https://www.galecommercial.com/en_au/architectural-shade