Published 23 Jun 2023
Case study: 'UV Shade Smart' playground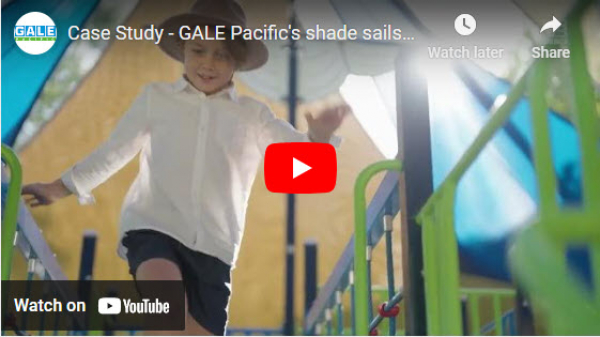 As the only shade fabric endorsed by Cancer Council, GALE Pacific shade sails are ideal for use in playgrounds where protection from the sun is critical.
To illustrate this, Memorial Park Playground in Merrylands, NSW is an excellent case study in making playgrounds safer for families and children during summer.
Leading this innovative project, Western Sydney University partnered with Cumberland City Council, GALE Pacific and several other parties to build a 'UV smart' shade structure over an existing playground.
This project delivered a range of benefits:
A safer playground – a UV block of 93% was recorded on site, and surface temperatures dropped by up to 40°C.
The Council can rest assured knowing they're providing shade that's trusted by Cancer Council, a charity known by 9/10 Australians
And the case study is being used by GALE Pacific to drive demand for structured shade amongst councils and other target markets