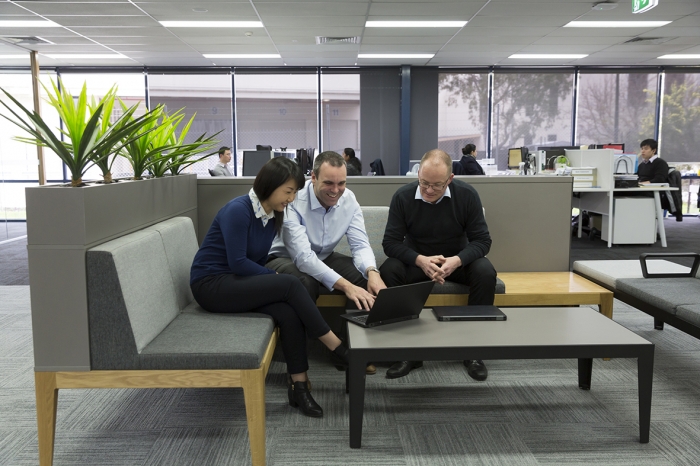 At GALE Pacific we embrace a culture of collaboration and creativity. Our team are driven by a strong desire to succeed and empowered by the belief that, as a team, we are capable of anything. We avoid words like "no" and "can't", preferring to focus not only on "how", but "how well".
We are blessed with a team of energetic individuals who constantly strive to excel and better our business. Each day we improve in some small way that makes our workplace a little more special and creates an exciting environment to build our careers.
We thrive on making things happen. We are not bound by the definition of our roles and not afraid to roll up our sleeves and do what it takes to get the job done. Where others say it's too hard, we innovate our way through it, choosing to explore the extremes of our capabilities and potential.
Where others may settle with mediocrity, we choose to push the boundaries, feeding from ideas and goals that many would consider unachievable.
We accept that no-one is the same and seek to bring together a diversity of talent and experience to strengthen our core and develop from within. Our team is an eclectic mix of young and old with backgrounds from near and far - but there are three common threads we all share .... passion, pride and perseverance.
We like to think we are building something special at GALE Pacific .. a place where we cultivate and develop talented individuals who each share a role in building a positive, engaging and energetic environment.
Our motivation comes from a desire to win.